CORES Auto bearing:

1. Material: Bearing steel or chrome steel

2. Features:

A. auto wheel hub bearings are adopted with international superior raw material and high-class grease from USA Shell grease.

B. The series auto wheel hub bearings are in the nature of frame structure, light weight, large rated burden, strong resistant capability, thermo stability, good dustproof performance and etc.

C. Auto wheel hub bearing can be endured bidirectional axial load and major radial load and sealed bearings are unnecessary to add lubricant additives upon assembly.

3. Application: Auto wheel bearing are mainly used on Ford, Chrysler, Benz, BMW, Audi, FIAT, Seat, Isuzu, Polo, Renault, Peugeot, Toyota, Nissan, Santana and etc.

4. Size: We principally provides automotive wheel hub bearings for open formula, single or double shield from 25mm to 43mm on inner diameter.

5. Packing: Carton and pallet
Wheel Hub Bearings
Bearing N0.
Dimensions(mm)
Net Weight
Seal
Use in automotive
CORES Bearing
d
D
B
C
(Kg)
DAC124000183
C-00187
12
40
18.3
18.3
0.11
D
DAC20420030/29
565592
56592 J22
20
42
30
29
0.18
C
Mercedes Benz
DAC205000206
156704 320104
50
20.6
20.6
0.17
D
Fiat ,Seat
DAC255200206
617546A
25
52
20.6
20.6
0.19
A
Fiat,Seat,
POLEA VENTILADOR 124
c
546467/576467
BT2B445539AA VKBA869
37
37
0.31
C
Renault,Peugeot,Citroen
IR2220
TRAS.RENAULT9,
DAC25520040
40
40
0.35
C
POLO
DAC25520042
25BWD01
42
42
0.36
C
ISUZU
DAC25520043
43
43
0.36
C
Renault,Peugeot,Citroen
DAC25520045/43
45
43
0.35
C
DAC25550043
55
43
43
0.41
C
Renault
DAC25550045
45
45
0.46
C
DAC255600206/29
BA2B633280
56
20.6
29
0.28
A
Fiat
DAC25560032
445979
BAH5000
32
32
0.34
E
Citroen
IR8520
DAC25600029/206
BA2B633272
60
29
20.6
0.33
A
Fiat
DAC25600045
60
45
45
Peugeot
DAC25620028/17
62
28
17
0.19
D
DAC25620048
62
48
48
DAC25720043
72
43
43
0.88
C
DAC27520045/43
801437
27KWD02
27
52
45
43
0.35
C
Nissan
DAC27520050
50
50
0.38
C
DAC27600050
FW120
27BWD01J
60
50
50
0.56
C
Nissan
DAC28580042
576447
28BWD03ACA51
28
58
42
42
0.47
C
DAC28590038/28
59
38
28
0.4
DAC28610042
VKBA1346
28BWD01ACA60
61
42
42
0.56
D
Toyota, COROLLAGTIAE921.6*16V87
513031
DAC29530037
801023AB
VKBA3531 BTH1206AA
29
61
37
37
0.35
C
DAC30550026
30BWD08
30
55
26
26
0.32
A
DAC30550032
55
32
32
dune buggy ZZ
DAC30580042
VKBA1349
30KWD01AG3
58
42
42
0.4
C
513055
DAC30600037
545312A 529891 AB 522372
BAHB63313CA
60
37
37
0.42
C
Fiat,Lada,lancia,seat,Volvo
IR8040
513116
DAC30600337
529891AB
BA2B633313C
30BWD07
60.03
37
37
0.42
C
Fiat131-147,Lada,lancia,seat,
545312
418780
Volvo
581736
405956A 434201B VKBA1307
DAC30600043/37
60
43
37
E
DAC30620038
30BWD10
62
38
38
0.52
Dune buggy
DAC30630042
VKBA1344
30BWD01A 30BWD01AC70
63
42
42
0.57
A
TOYOTA, CAMRY-91,CARINALL 83-92,CEL
DAC30630342
63.03
42
42
0.56
A
TOYOTA CAMRY-91,CARINALL 83-92,CEL
DAC30640042
30BWD03ACA78
64
42
42
0.49
C
TOYOTA
DAC30670024
361971
67
24
24
0.34
C
Ford Taunus
DAC30680045
30BWD04CA19
68
45
45
0.73
E
510031
DAC32700038
32
70
38
38
0.62
E
DAC32720034
72
34
34
0.6
B
DAC32720045
32BWD06
72
45
45
0.6
D
TOYOTA
513150
DAC32720345
32BWD05 P5A
72.03
45
45
0.6
D
DAC32730054
DAC3273W
73
54
54
0.98
B
DAC34620037
531910
BAHB311316B
34
62
37
37
0.41
C
Audi,Volkswagen
561447
309724
Chrysler ,POLO/90
DAC34640034
VKBA1382
34BWD03ACA78
64
34
34
0.43
D
Honda JAZZAA1.2 B4-86
DAC34640037
532066DE
605124
34BWD04BCA70
64
37
37
0.47
B
Lada,Opel,Volkswagen,Bedford
IR8041
B-35
540466B
VKBA1306
34BWD11
Daewoo
805231
BA2B309726 309726DA
DAC34660037
559529
636114A
34BWD10B
34
66
37
37
0.5
C
Opel,Vauxhall,Accord
IR8622
580400CA 805464
479399 BAHB636114A
DAC34670037
67
37
37
0.44
C
DAC34680037
34BWD08A
68
38
37
0.55
| | | | | | | | | |
| --- | --- | --- | --- | --- | --- | --- | --- | --- |
| DAC255200206 | | | | BAHB617546A | | | IR-8032 | BCA |
| DAC-25520037 | | 546467 576467 | | BAHB445539 | | FC12025 GB40570 FC12784S03 | IR-2220 | C525 L29 |
| DAC25520042 | | | AU0501-421L206 | | 25BWD01 | | | |
| DAC25520043 | | | | | | FC12180 | IR-2221 | |
| DAC25550043 | | 803837 | | | | FC12271S03 | IR-2222 | |
| DAC25560032 | | 445979 | | BAHB5000 | | | IR-8520 | |
| DAC227520045/43 | | 801437 | | | 27KWD02 | | | |
| DAC27530043 | | | | | | | | |
| DAC27600050 | | | DE0562LZCS34PXK244 | | 28BWD8A 27KWD01 | | | 513071 |
| DAC28580042 | DAC2858Wcs47 DAC2858 AWCS40 DAC28582RK | | | | 28BWD03ACA51 | | | |
| DAC28610042 | DAC286142AWCS40 | | | | 28BWD01ACA60 | | IR-8549 | |
| DAC29530037 | | | | | | | | 801023AB |
| DAC30580042 | | | 4T-CRI-0678 | | 30KWD01AG3 | | | 513055 |
| DAC30600037 | DAC3060372RS | | 6-256706 | | | HB-3080C/SBR | | 513116 |
| DAC30600337 | DAC3060W | 529891AB 545312 581736 | | BA2B633313C BAHB405956A BAHB418780 | 30BWD07 | GB10790S05 | IR-8040 | |
| DAC3062038 | | | | | 30BWD10 | | | |
| DAC30630042 | DAC30630042A DAC3063WCS53 | | | | 30BWD01 | | | |
| DAC30640042 | DAC3064W2RKBS28 | | DE0776CS46 | | 34BWD03ACA78 | | | |
| DAC30650021 | | 522372 543903 | | BB1B630374/C4 BAHB614593 | | | IR-8014 | |
| DAC306500264 | | | | | | | | |
| | | | | | | | | |
| | | | | | | | | |
| | | | | | | | | |
| DAC30680045 | | | DE0690A31 | | 30BWD04CA19 | | | |
| DAC32700038 | | | | | | | | |
| DAC32720345 | | | | | 32BWD05CA75 32BVV07-7 | | | |
| DAC34620037 | | 531910 561447 | | BAHB311316B BAHB309724 | | | IR-8015 | |
| DAC34640034 | DAC3464D | | DE0776CS4615A | | 34BWD03 | | | |
| DAC34640037 | DAC3464G1 | 532066DE 540466B | DE07A39LL 6-256907E1 AU0701-4LL | BAH0092 309726DA | 34BWD04BCA70 34BWD11 | Gb10084 HB-4022C/SBR | IR-8041 | |
| DAC34640037 | | 580400CA 559529 | | BAHB636114A BAHB479399 | 34BWD10B | HB-110487/SBR | IR-8622 | |
| DAC35640037 | DAC3564A-1 | De0749 DE-0766LUA AU0704-1LL | BAHB0042 | | | | | 510014 |
| DAC35618040 | DAC3562W-S DAC3562W-5CS35 | | AU0706-3 | | | | | |
| DAC35650035 | DAC3565WCS30 | 546238A | | BT2B445620B BAHB443952 | | GB12004 FC12033S03 GB12438S01 | IR-8042 | C599 F31 7703090283 |
| DAC35650037 | | | | | 35BWD14 35BWD19E | | | |
| DAC35660032 | | | | BAHB445980A BAHB-5001A | | | IR-8091 | |
| DAC35660033 | | | | BAHB633676 BAHB-0015 | | GB12306S01 | IR-8089 | |
| DAC35660037 | | 546238 544307 | | BAHB311309 BAHB0023 | | GB12136 | IR-8055 | 513021 |
| DAC35670042 | | | | | 35BWD24 | | | |
| DAC35680037 | DAC3568A2RS | 567918B 541153A 430042C | | BAHB633528F BAHB633295B BAHB633976 BAHB633967 BAHB0031A | | GB10840S02 GB12132S03 | IR-8611 IR-8026 | 803374 |
| DAC35680033/30 | | | | | 35BWD07ACA108 | | | |
| DAC35680233/30 | DAC3568W-6 | | | | | | | |
| DAC35680039/36 | | | | | 35BWD16CA74 | | | |
| DAC35720228 | | 544033 | | BAHB441832AB | | Gb10679 | IR-8028 | |
| | | | | | | | | |
| | | | | | | | | |
| | | | | | | | | |
| DAC35720033 | | 548083 | | BA2B446762B BA2B445535AE BAH0013 | | GB12094S04 GB40582 | IR-8055 | LR03116 |
| DAC35720433 | | | | BAHB633669 BAHB0013D | | Gb12862 Gb40714 | IR-8094 | |
| DAC35720233/31 | DAC357233B-1W | 562686 | | | 35BWD08A 35BWD064ACA111 | | | |
| DAC35720034 | DAC357234A | 540763 | DE0763CS46PXI | | 35BWD01CCA38 | | | |
| DAC35720434 | | | | | | | IR-8524 | |
| DAC35760054 | | | | | 35BWD10 | | | |
| DAC36680033 | DAC3668AWCS36 | 805172 | | BAHB0087 | 36BWD04 | | | Fw22 |
| DAC36720033/28 | | | | | | | | |
| DAC36720534 | DAC367234A | | De0769 | | 36BW01BCA60 | | IR-8005 | |
| DAC36720042 | | | | | 36BWD03 | | | |
| DAC367600292/27 | | | | | | | | 440190 |
| DAC3772033 | | | | BAH-0051B | | | | |
| DAC37720037 | | | 6-256908 | | | GB12807S03 GB40706 | IR-8066 | 7703090353 |
| DAC37720237 | | 527631 | | BA2B 633028CB | | | | |
| DAC37720437 | | 562398A | | BAHB633531B BAHBC0012 BAH0094 | | GB12131S03 | IR-8088 | Lr03145 C185 |
| DAC37740045 | | 541521C | | BA2B309946AC | 37BWD01 | GB12095S01 | IR-8513 IR-8049 | LR03115 LR03134 |
| DAC38700037 | | | | BAHB636193C | 38BWD19 | GB13870S01 | | 51720-29400 51720-29000 |
| DAC38700038 | DAC3870BW DAC3870DWCS41 | 686908A | | BAHB686908A | 38BWD21CA53 | | | 510012 |
| DAC38710233/30 | DAC3871W-1CS74 DAC3871W-2 | | 90369-38006 | | 38BWD09A | | | |
| DAC38710039 | DAC3871W-3CS63 | | | | 38BWD22 | | | 90369-38022 |
| DAC38720034 | DAC3872A | | DE0863CS46P | | 38BWD04CA60 | | | |
| DAC38720040 | DAC3872B12RSCS42 DAC3872W-10CS42 | 575069 | De0871 | | 38BVV07-10 | | | 513024 |
| DAC38740036/33 | DAC3874368W | 574795A | | | 38BVV07/NACHI | | | 514002 |
| | | | | | | | | |
| | | | | | | | | |
| | | | | | | | | |
| DAC38720236/33 | DAC3872W-6 DAC38728CS81 DAC3872W-8 | | | | 38BWD12CA145 | | | 510007 |
| DAC38730040 | DAC3873W3 DAC38732RSCS53 | | DE08A48 | | 38BVV07-20G 38BVVD26E | | IR-8550 | |
| DAC38740236/33 | DAC3874W-6CS84 | | | BAH-0041 | 38BWD01A1ACA147 38BWD15 38BVV07-26G 38BWD24 | | | |
| DAC38740040 | | | | | 38BWD10 | | | |
| DAC38740050 | | 559192 | DE0892 DE0874 | | 38BWD06 | | IR-8651 | |
| DAC38740450 | | | | | | | | 51008 |
| DAC39680037 | | 540733 528810 439622C 540360 | 4TCRI-0868 De0810 | BA2B 309692 BA2B 309396 BAHB 309791 BAHB 311315BD | 39BWD02 39BWD03CA69 | | IR-8052 IR-8111 | |
| DAC39680037 | | | | | | | | |
| DAC39680637 | | 540733CA | | BAHB311315AD | | | | |
| DAC39680737 | | | | | | | | |
| DAC39720037 | DAC3972AW4 | 542186A | TU0811 | BAHB 309639 BAHB 311396B BAHB0036A | 39BWD01 | GB12776 | IR-8085 | 513113 |
| DAC39720637 | | 542186CA | | | | | | |
| DAC39740036/34 | | | | BAHB395418 | | | | 51720-2D000 |
| DAC39740039 | | 579557 | | BAHB636096A | | | IR-8603 | |
| DAC40720037 | | 566719 455608 | | BAHB311443B | | GB12320 S02 | IR-8095 | Fw130 |
| DAC40720637 | | | | | | | | 510004 |
| DAC40720036/33 | DAC4072CS34 | | | | | | | |
| DAC40740036 | | | AU0817-1 | | 40BWD15A | | | |
| DAC40740036/34 | DAC4074CWCS73 | | | | 40BWD16 | | | |
| DAC40740040 | DAC407440 | 559493 | | BAHB636060C | 40BWD068 | | IR-8668 | 801136 510003 |
| DAC40740042 | DAC4074W-3 | | | | 40BWD12CA88 | | | |
| DAC40750037 | | 559494 | | BAHB633966E BAH00686 | | | IR-8593 | |
| DAC39(41)750037 | | 567447B | | BAHB 633815A | | GB12399 S01 | IR-8530 | 328723 |
| | | | | | | | | |
| | | | | | | | | |
| | | | | | | | | |
| DAC40760033 | | 55580 539166 | | | 40BWD08AC55 | | | 510032 |
| DAC40760033/28 | | 539166AB | | BAHB474743 | | | IR-8110 | |
| DAC40760041/38 | DAC4076412RS | 559226 | DE0891 | | 40BWD05 | | IR-8583 | |
| DAC40760441/38 | | | | | | | | |
| DAC408000302 | | 523854 | | BAHB440320 | | Y44FB10394S01 | IR-8006 | |
| DAC40800031 | | | | BA2B445469BA | | GB12088S01 | IR-8062 | |
| DAC40800036/34 | DAC4080MICS68M | | | BAHB636187 | 40BWD07 | | | |
| DAC40800045/44 | 46T080805 | | | | | | | |
| DAC40820040 | | | | | | | | |
| DAC408402538 | | | | | | GB40250 | IR-8638 | |
| DAC401080032/17 | | | | BA2B445533 | | TGB10872S02 | IR-8048 | |
| DAC42720038 | | | 4T-CRI-0822 | BAH1866047A | 42KWD02 | | | |
| DAC42720038 | 46T080704X | | 4T-CRI-0881 | | 42KWD02A0BCA123 | | | |
| DAC42750037 | DAC4275BW2RS | 533953 545495D 521771 | | BA2B633457 BAHB311424A BAHB309245 BAHB603694A BAHB633196 BAHB633791 | | GB12010 | IR-8061 IR-8509 | 513102 513112 LR0314 |
| DAC42760038/35 | | | TM-DU08A21 | | 42BWD06 | | IR-8650 | |
| DAC42760039 | | 579102A | 4T-CRI-0821 CRI-0846 TU0802-4LLX/L588 | | | | | 513058 |
| DAC42760040/37 | DAC4276402RSF | 547059A | | BA2B309796BA BAHB909042 | | | IR-8112 | |
| | | | | | | | | |
| | | | | | | | | |
| | | | | | | | | |
| DAC42780041/38 | DAC4278C2RS | | DE0829CS32 | | | | | |
| DAC42780541/38 | | | | | | | | |
| DAC42780045 | | | | BAH-0069 | | | | |
| DAC427800036/34 | | | | BAH-0117 | 42BWD13 | | | 510117 |
| DAC42800037 | | | | BAHB633770 BAH0004-A | 42BWD08 | GB12955S04 | IR-8502 | |
| DAC42800045 | DAC428045BW DAC4280W-2CS40 | | | BAH-0028 | 42BWD11 | | | 510010 |
| DAC42800042 | | | DE08A30LLCS67PX2 | BAHB309609 | | | | 513180 |
| DAC42800342 | DCSAC4280B2PS | 52721B 582226 | | BA2B305988 BA2B309609 | | | IR-8515 | 513154 |
| DAC42820036 | | 561481 588226 | | BA2B446047 BAHB446097 GB40574 | | GB12163S04 GB12875 GB40574 | IR-8086 IR-8642 | 513073 |
| DAC42820037 | | 565636 | | BAHB311413A | | GB12269 | IR-8090 | |
| DAC42840034 | | | | BAHB440667 | | | IR-8012 | |
| DAC42840036 | | 564717 | | BA2B444090AB | | GB10857S02 | IR-8039 | |
| DAC42840236 | | | | | | | | 513151 |
| DAC42840039 | | 543359B | | BAHB440090 | | GB10702S02 | IR-8101 | |
| DAC42840339 | | | | | | | | 7703090199 |
| DAC43760043 | | | | | 43BWD12 | | | |
| DAC437700455/415 | | | | | 43KWD07 | | | |
| DAC43770042/38 | 45T090804 | | | | | | | |
| DAC790041/38 | DAC4379W-1CS57 DAC4379W2CS94 | | | | 43BWD08 | | | |
| | | | | | | | | |
| | | | | | | | | |
| | | | | | | | | |
| DAC43800038 | | 579943B | | | | | IR-8667 | |
| DAC43820043 | | | | | 43BWD06 | | | |
| DAC43800050/45 | DAC4380A DAC4380ACS69 | | | | 43BWD03 | | | |
| DAC43820045 | DAC4382W-3CS79 | | | | 43BWD06 | | | 800941C |
| DAC43(45)820037 | | 567519A 800941C | | BAHB633814A BAHB0011A | | | IR-8506 | |
| DAC44825037 | | | | | | GB40246 | IR-8618 | |
| DAC45800045 | | 564725AB | | BAHB311363 | 45BWD06 | | | LR03104 |
| DAC45840039 | DAC458439BW DAC4584DWCS76 | 547103E | | BAHB309797C BAHB636149D BAHB633809AC | | GB40264S01 GB12398S02 | IR-8572 IR-8529 | 513130 LR03132 |
| DAC4584004/139 | DAC4584DWCS782 | | | | 45BWC03 | | | |
| DAC45840042/40 | | | B-DE0994 AU-0901-4LX1/L260 | | 45BWD07B 45BWD09 | | | |
| DAC45840045 | | | | | 45BVV08-11G 45BWD10 | | | |
| DAC45850023 | | | 4209ATN9 MT33VB2669 4209BTVH | | | GB12865S04 | IR-8566 | |
| DAC458500302 | | | | | | | IR8597 | |
| DAC45850041 | | 580191 578413A | | BAHB633960 | | | | |
| DAC45870041 | | | | | | | | |
| DAC48860042/40 | | | | | 48BWD02 | | | |
| DAC48890044/42 | DAC4889WS | | | | 48BWD01 | | | 510050 |
| DAC49880046 | | 572506E | | | 49BWD01B | | | |
| DAC49840048 | DAC498448WCS47 | | DU4984-7 | | BTHB329129DE | FC40120S01 | | JXC25469DB |
| DAC50900034 | | 528514 | | BAHB633007C | | | | |
| DAC49900045 | | | | | | | | |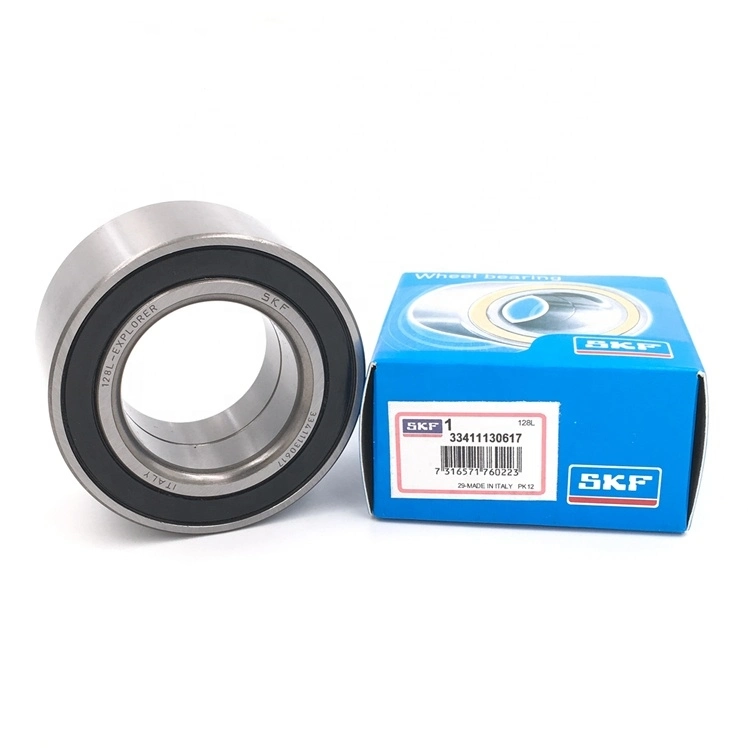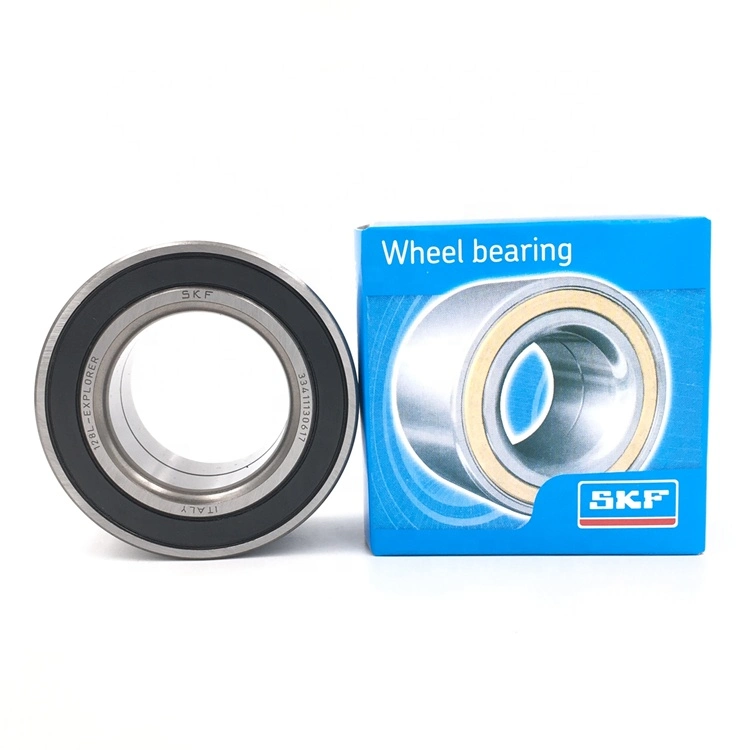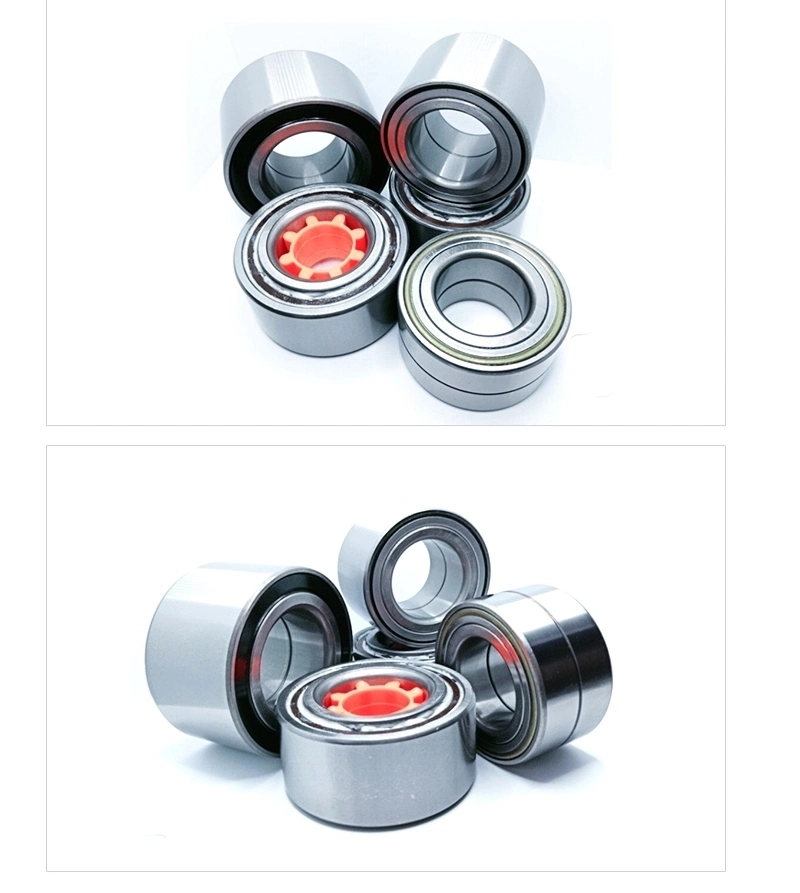 6.Other product: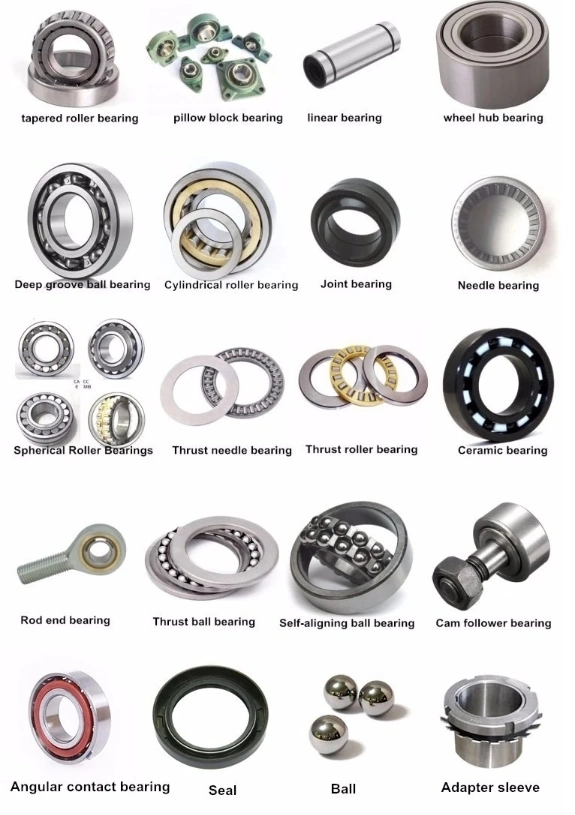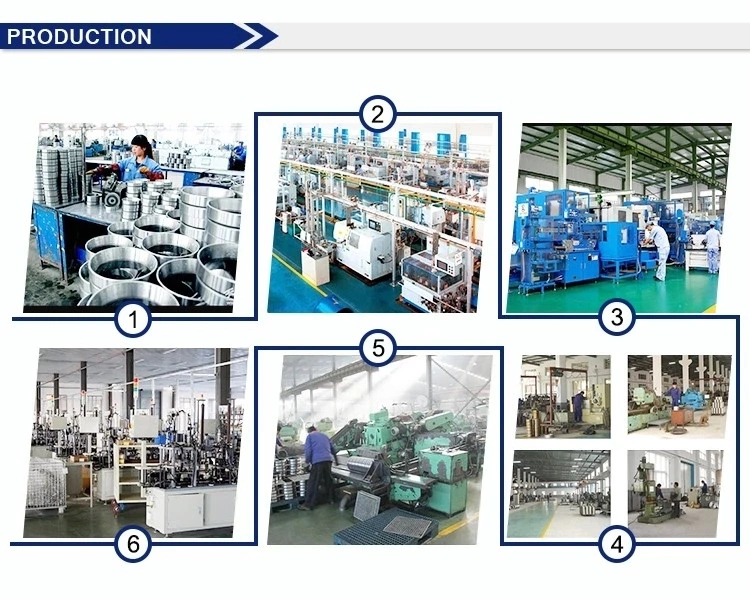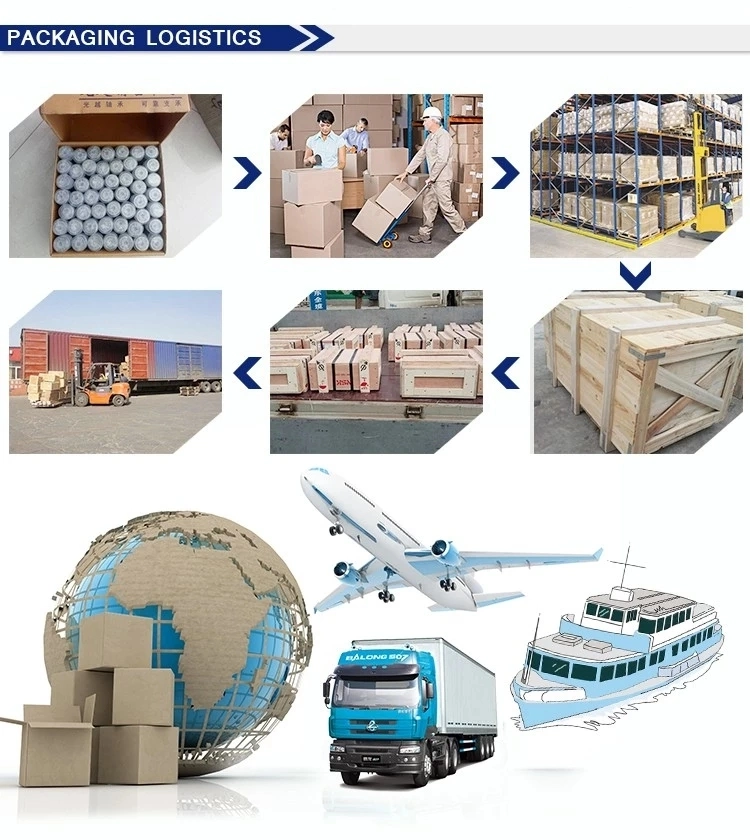 7. FAQ:
Q: Do you like accept small order bearing?
A: we enjoy to grow up together with all our clients,whatever big or small,you will become bigger and bigger to be with us.
Q: How long is your delivery time?could you supply door to door service?
A: Generally it is 5-10 days if the goods are in stock. or it is 15-20 days if the goods are not in stock, it is according to quantity.
B:yes,by air and by express(DHL,FEDEX,EMS,5-10DAYSto you city)

Q: Do you provide samples ? is it free or extra ?
A: Yes, we could offer the sample for free charge but do not pay the cost of freight.
Q: What is your terms of payment ?
A: Payment<=10000USD, 100% in advance. Payment>=10000USD, 50% T/T in advance ,balance before shippment.
If you have another question, pls feel free to contact us as below: