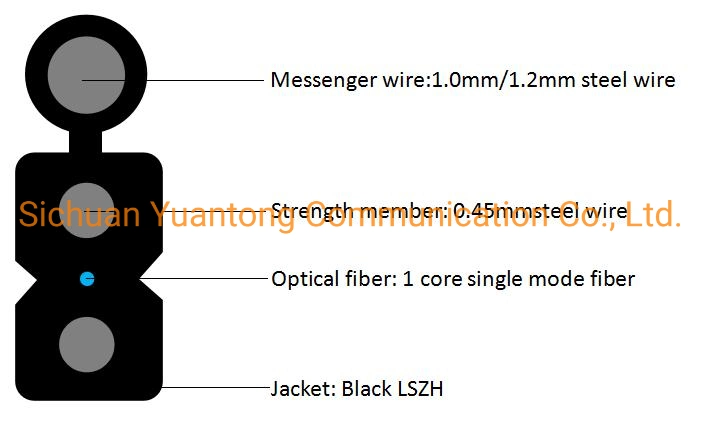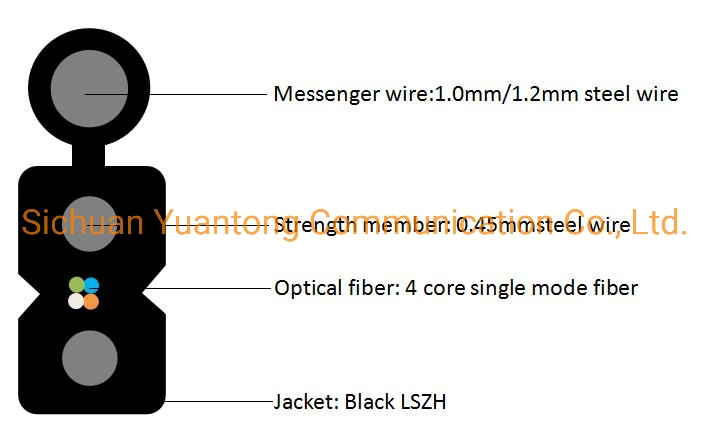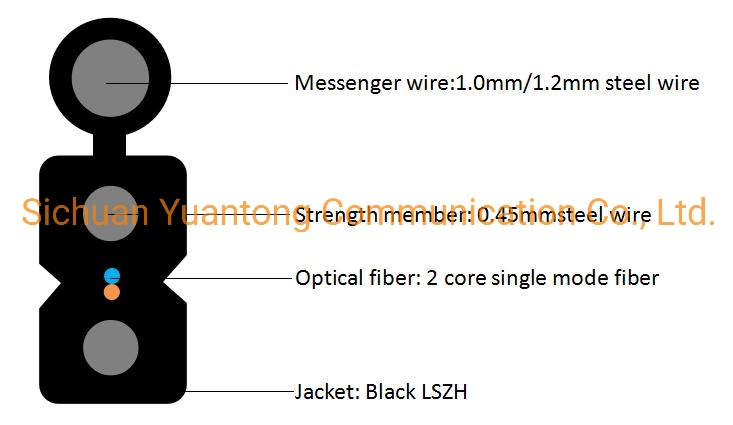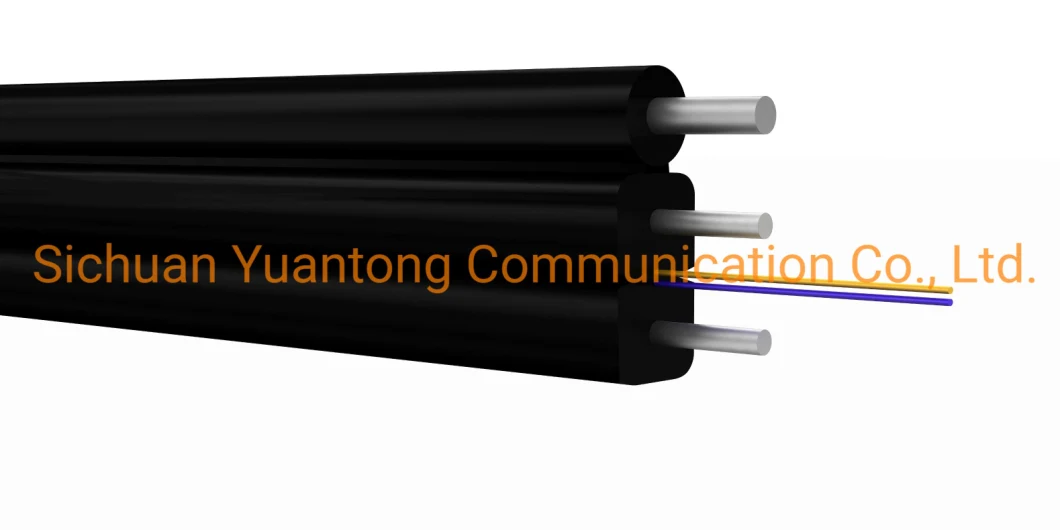 Product Description
The optical fiber unit is positioned in the center Two parallel steel are placed at the two sides.A steel wires as the additional strength member is also applied. Then the cable is completed with a black or color LSZH sheath.The cable is widely use in FTTH project.
Characteristics
1. special low-bend-sensitivity fiber provides high bandwidth and excellent communication transmission property;
2. Two parallel steel strength members ensure good performance of crush resistance to protect the fiber;
3.Single steel wire or
massagers as the additional strength member ensures good performance of tensile strength;
4. Simple structure, light weight and high practicability;
5. Novel flute design, easily strip and splices implify the installation and maintenance;
6. Low smoke, zero halogen and flame retardant sheath.
Applications
1. Used in access network or as access cable from outdoor to indoor in customer premises network;
2. Used as access building cable in premises distribution system, especially used in indoor or outdoor aerial access cabling.
structure and technical parameters
Cable




Model

Cable Size(mm)

Cable Weigh




t(kg/km)

TensileStrength




Long/ShortTerm(N)

Crush Resistanc




Long/ShortTerm(N//100mm)

Bending Radius




Static/Dynamic(mm)

Storage/Operating




Temperature(°C)

GJYXCH-1B

(2.0±0.1)x(5.0±0.1)

20

300/600

1000/2200

20/40

-40~+60

GJYXFCH-1B

(2.0±0.1)x(5.0±0.1)

18

300/600

1000/2200

20/40

-40~+60
Delivery LengthNote:

Then bending radius is only applicable to the ordinary Bow-Type drop cable without suspension wire part.
Standard Reel Length :

1000m/roll and 2000m/roll; Other length available on request.