Water-based epoxy floor coating

Waterborne epoxy floor paint has high solids and low viscosity properties and contains two aqueous epoxy resin components, characteristic of high gloss. It uses advanced technology to make it more water-based and ventilated. Waterborne epoxy resins are environmentally friendly and environmentally friendly to meet current environmental requirements. Due to the low content of organic solvents and volatile organic compounds, it does not cause air pollution.
Product performance: good water permeability, no blisters, no odor. It has good adhesion and high permeability to wet concrete surfaces.
Product characteristics: As the base paint for waterborne epoxy floor paint series epoxy floor coating, it is used on wet concrete floor.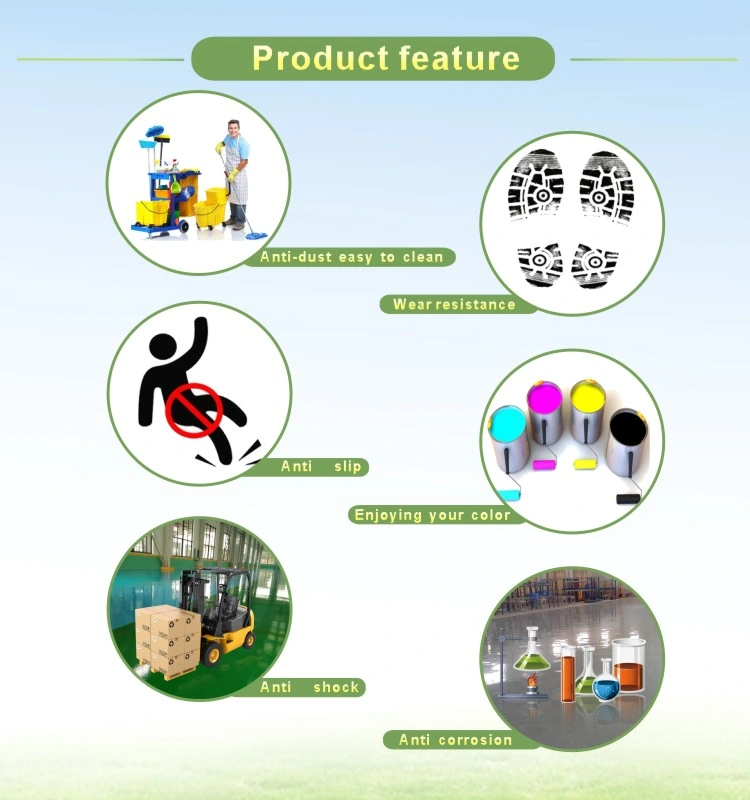 Application field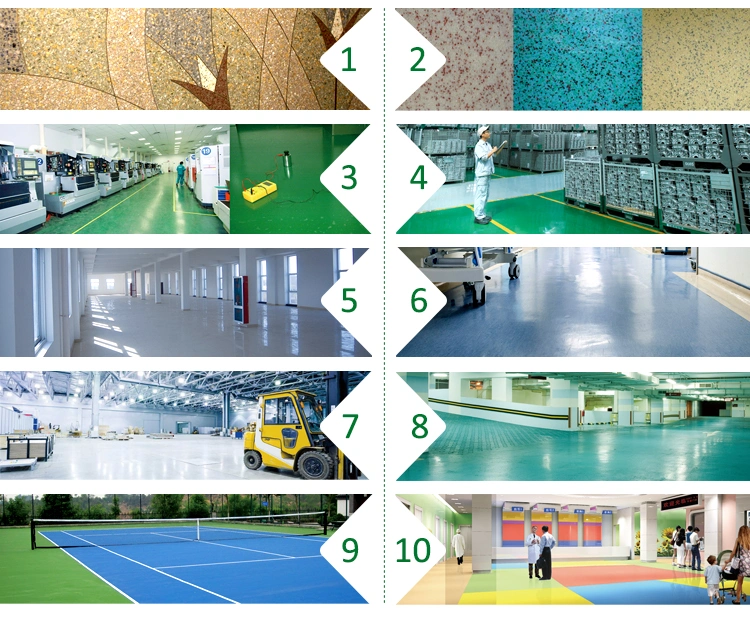 The product can be used in a variety of fields, such as indoor floor decoration, laboratories, warehouses, schools, hospitals, parking lots, sports grounds, kindergartens, etc.
Application field:
Basic base, primer, epoxy mortar, epoxy putty and topcoat.
Construction process: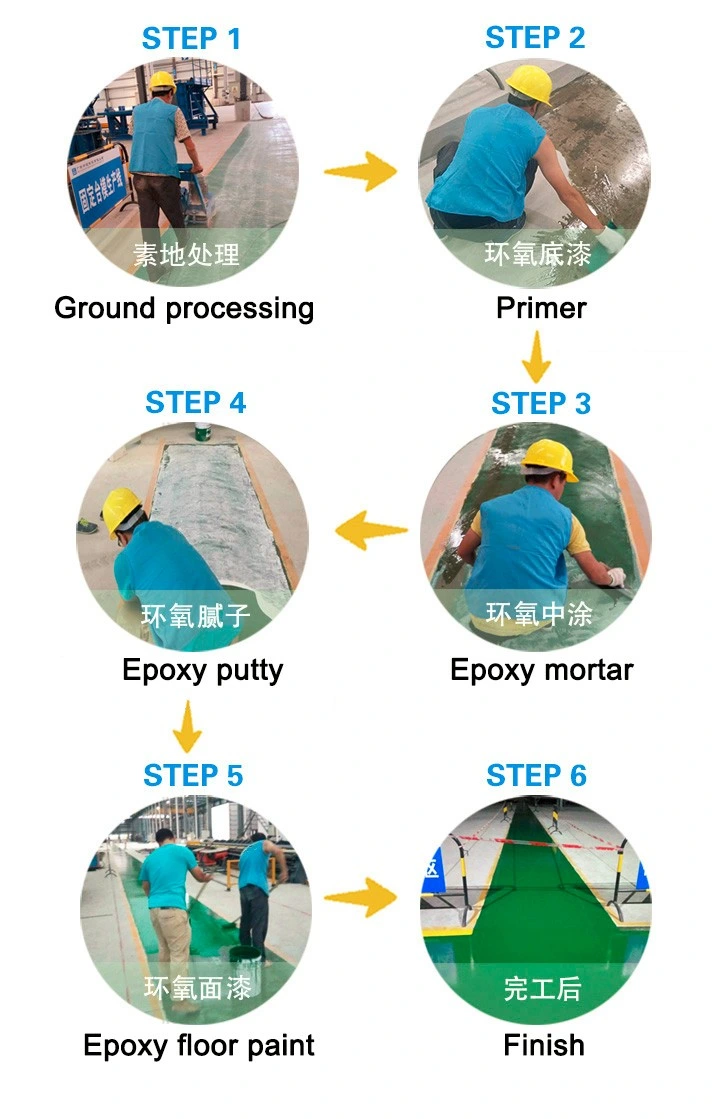 Packaging & Shipping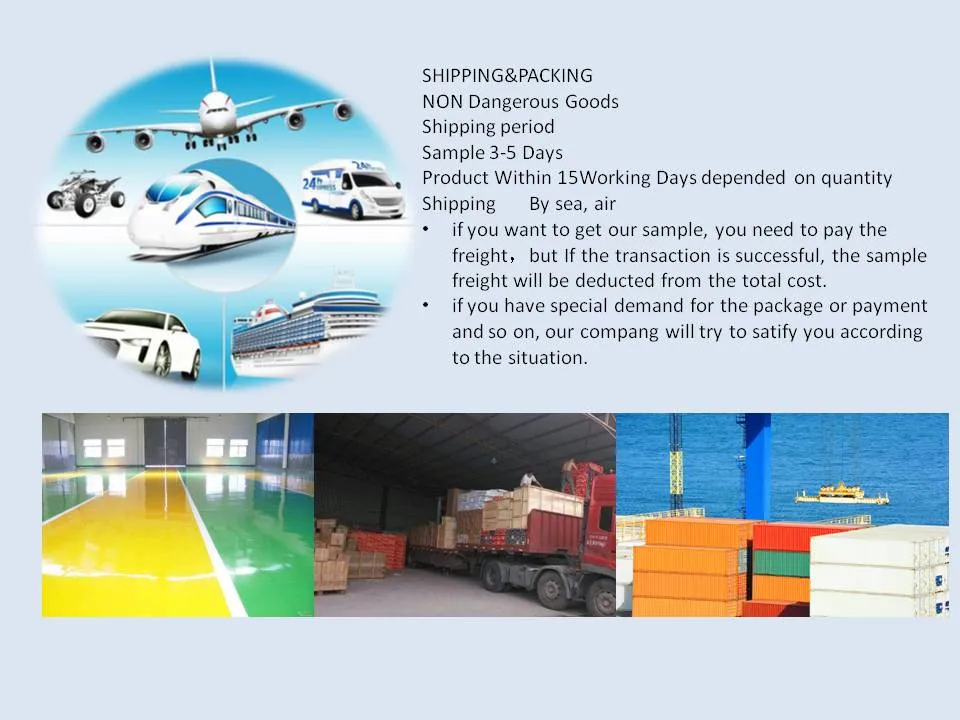 Company Information
SHANDONG RUISAN CHEMICAL TECHNOLOGY co.LTD, leading the trend of industry development. It is mainly engaged in the development and production of environmental waterborne new materials such as waterborne epoxy series, waterborne epoxy resin, waterborne epoxy curing agent, solvent-free epoxy series. Development and production of special epoxy products.
Company technology and research and development strength. We have 5 doctors and 7 masters as the main technical backbone. SHANDONG THREE CHEMICAL TECHNOLOGY co.LTD is China artificial board association plywood member branch vice chairman unit, Linyi university chemical school vice chairman unit, national standard drafting unit, national forestry public welfare project participation unit.

Contact us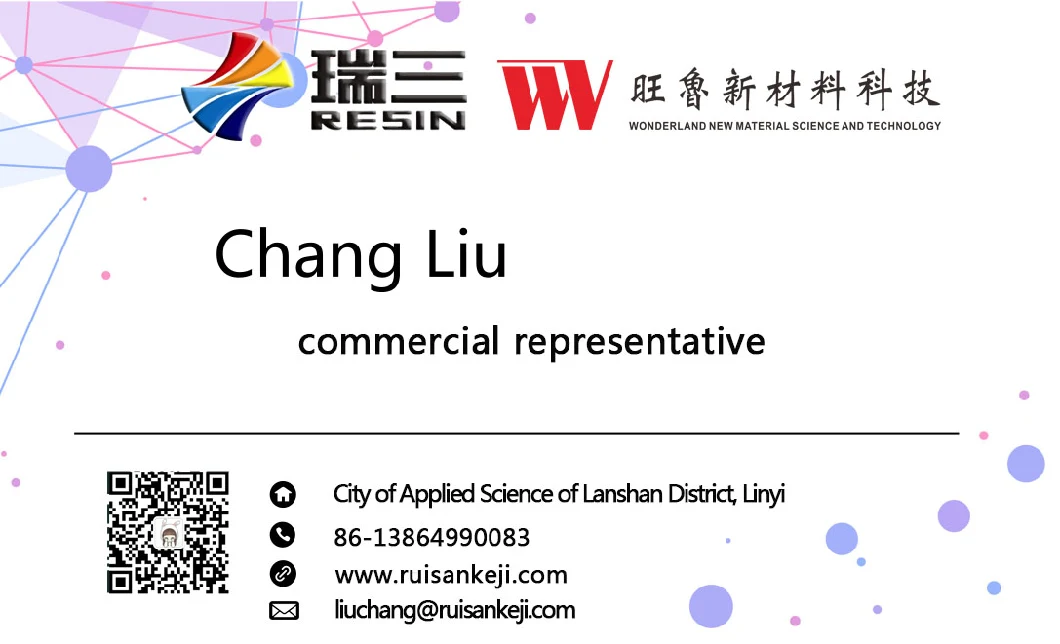 FAQ
Q1. How can you make sure your quality control ?

A: We passed the ISO9001,ISO14001,OHSAS1800,RoHS, REACH, SGS, certificate and produced products in strict accordance with international standards.

Q2. How about your production capacity,and how can you make sure my goods would
be delivered timely ?

A:Supply ability :1000 Tons per Month, please rest assured that we have a sound security system.

Q3. How about your research ability ? Do you offer technical support service?

A: We have our own research and testing center, and offer technical support service for hundreds of cooperative partner.

Q4. Can I place a small order for first time to test the quality ?

A: Small orders are also acceptable, and we offer new customers free sample.
Q5. Are your products eco-friendly/non-toxic products?
A: Our products are water based eco-friendly products. They are zero VOC , formaldehyde-free and non-toxic.
We look forward to your coming