Ceramic Stove Single Burner

Infrared Cooker/Ceramic Hob
1) Voltage/Hz:220V~240V,50/60Hz
2) Voltage Range:L88V~H280V
3) Power 2200W
4) A-Grade Polished Black Crystal Plate 380*310mm
5) Copper Coil
6) Big PCB Board,Siemens IGBT
7) Housing Material:Plastic
8) Product Size:360*280*65mm
9) 8 Intelligent Cooking Function
10) 8 Level temperature & Power adjustment
11) Power & Temperature Indication
12) Timer & Voltage Function
13) Safety Lock Function
14) Over Heat/Voltage/Current Protection
15) 1.5m Copper Cable with VDE Plug
Features :
1.Whole board of micro crystalline board: waterproof and oil-proof, wear-resistant, scratch-resistant, high-temperature resistant, easy to clean, never fade, never crack; painted metal shell, not easy to rust and corrosion.
2.Electric pottery design, do not pick pots, suitable for all kinds of high temperature pots
3.Far-infrared heating plate, faster heat transfer, better avoiding heat loss, larger heating area, faster and more energy-saving,uniform heating, not easy to paste
4.Touch control,one-button operation,convenient operation
5.85-280V ultra-wide operating voltage,applicable to more regions
Infrared cooker is widely used in household, restaurant, restaurants, factories,any pot is avaible !!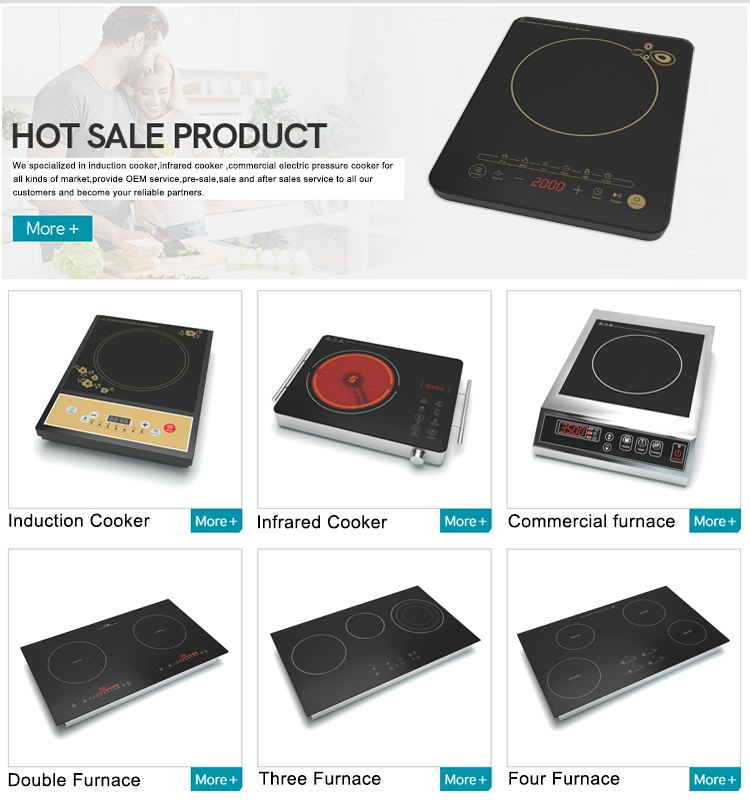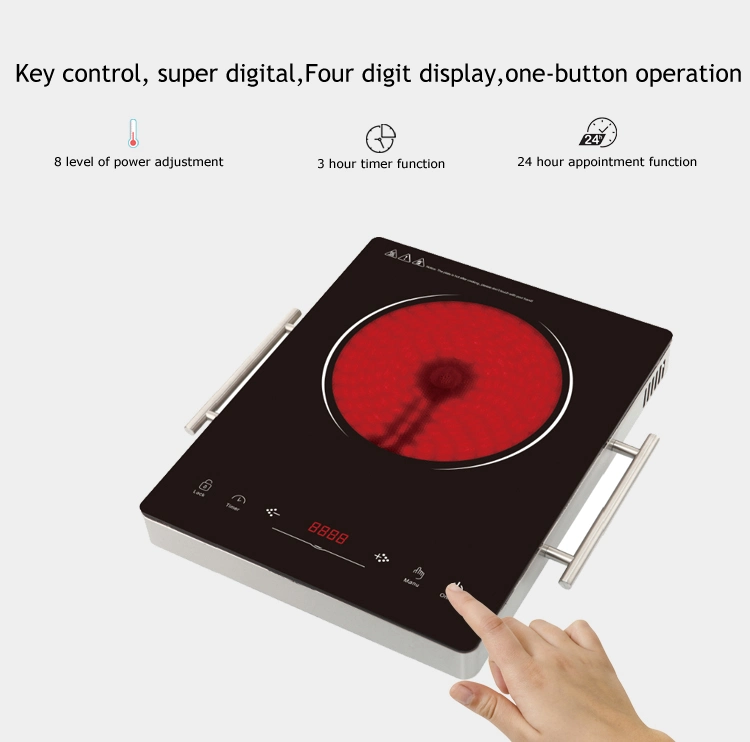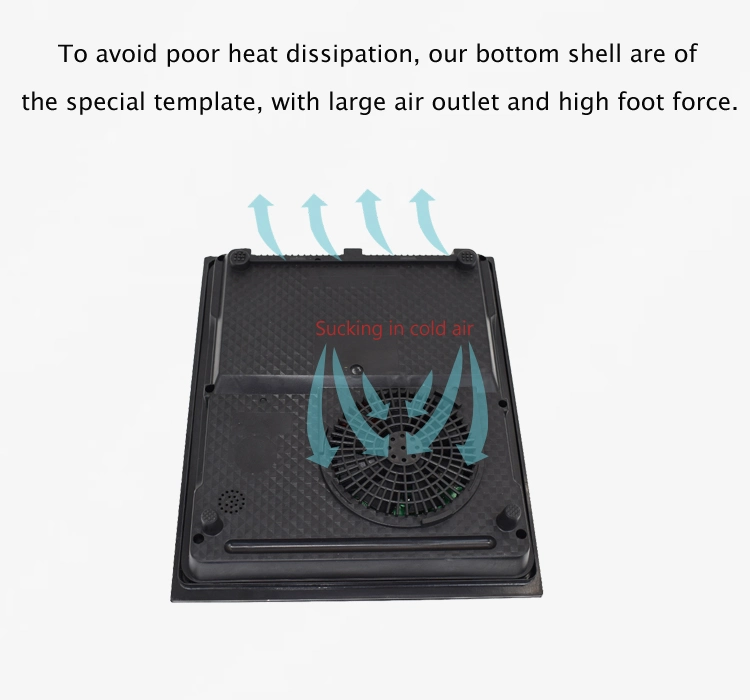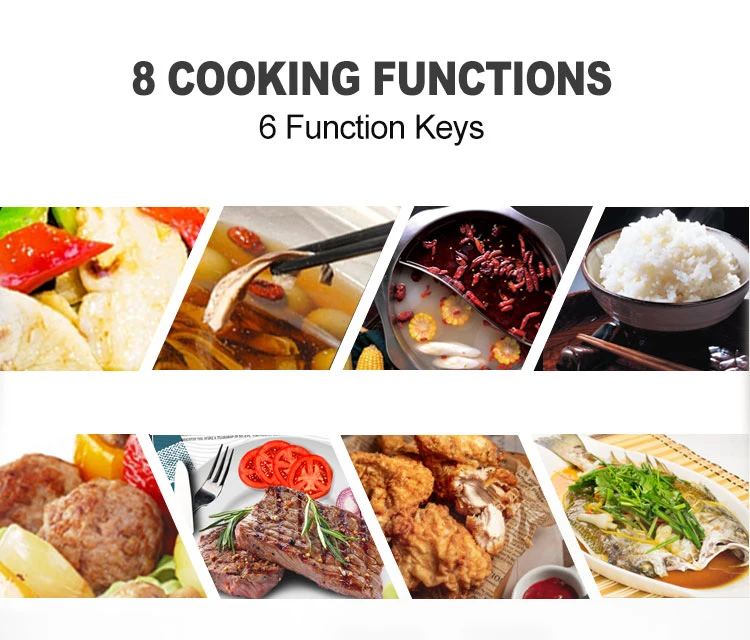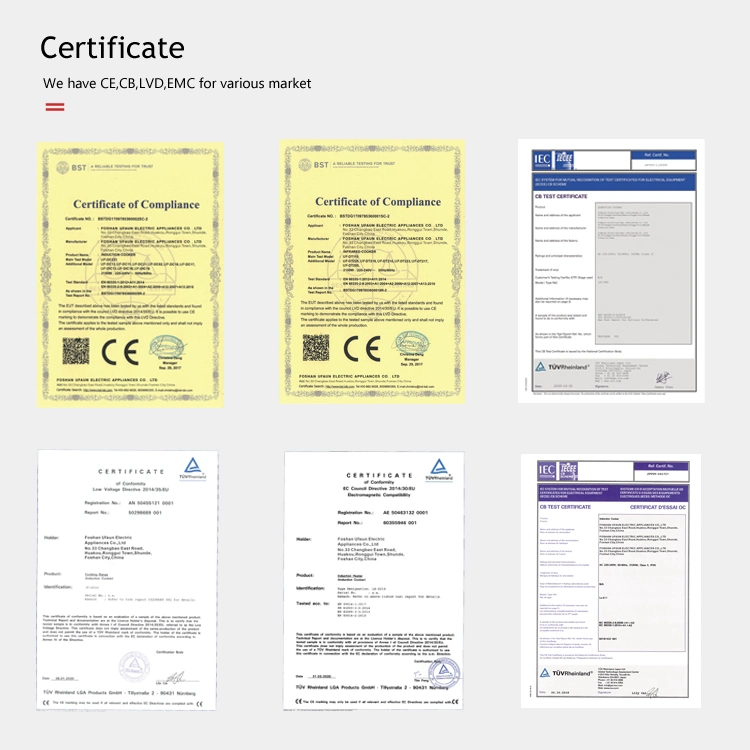 Before Selling Service:
1. Any time you have inquires on our products, we will reply within 24 hours after confirmation with engineers.
2. We will update the quotation and send to you the newest copy.
3. Product quality control and price control, supporting you to gain bigger market.
4. On-time delivery, to ensure that you can receive product and sell in the market.
5. OEM is welcomed.
6. Every piece of the product was tested before packing
7. Easy communication will save your much time and energy.

After Selling Service:

1. Update shiping details ASAP.
2. Make sure the products are delivered on time
3. All clearing documents will be sent correctly and promptly
4. 24*7 online support for any inquires