Small pan type disc granulator for small organic fertilizer production line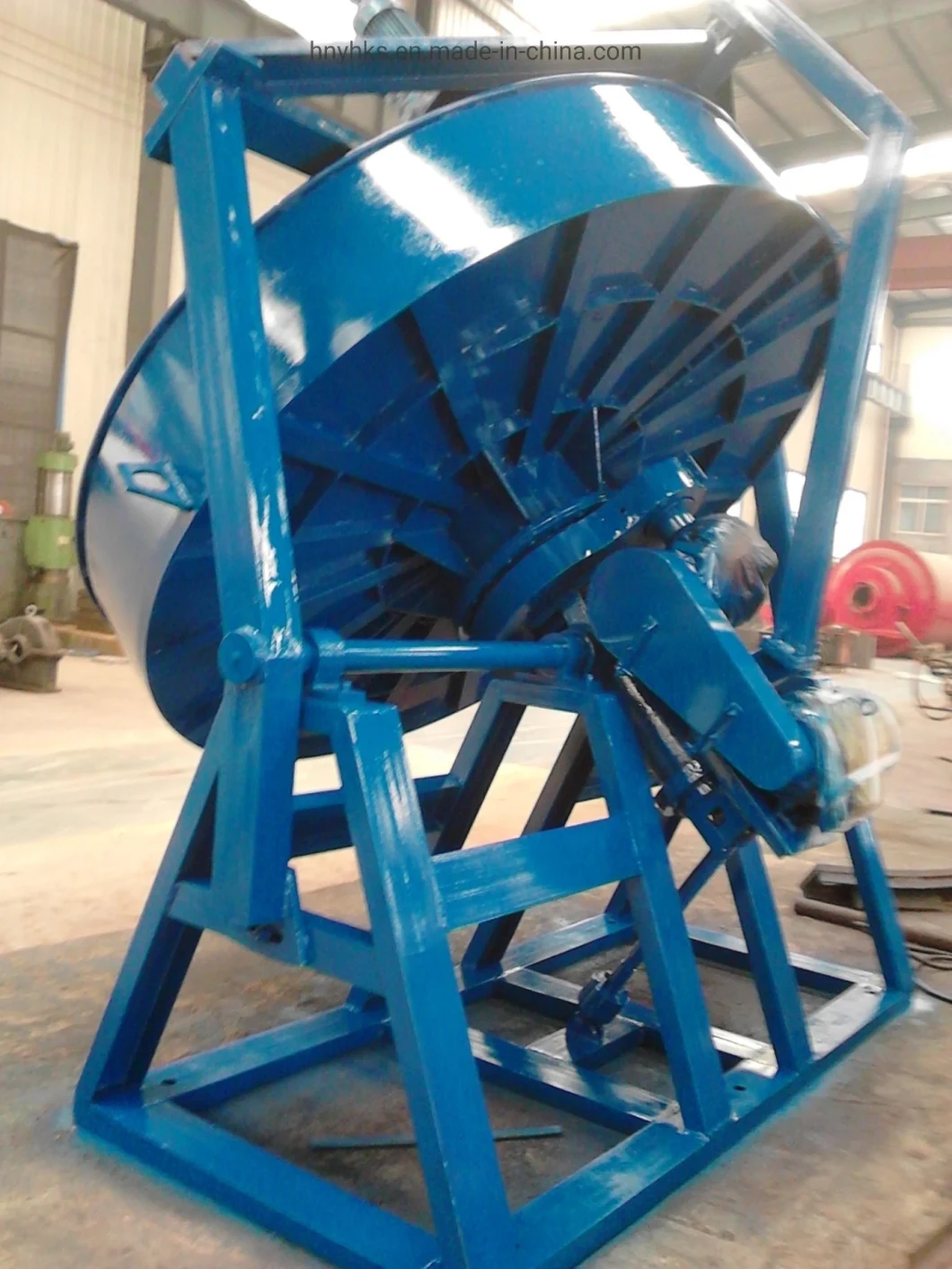 Disc granulator
is a main equipment which makes powder into ball shape,widely aplied in cement industry,iron and steel industry and chemical fetilizer industry.
The disk is made from steel Q235. The surface is processed with antirust coat before painting.The size of final pellets can be adjustable. The shape can be round or elleptical.
Disc granulator working principle:
The disc revolves at a certain angle with the horizontal plane driven by the motor through reducer. The powder will rise along with the revolving disc under the friction between the power and the disc; on the other hand, the powder will fall down under the function of gravity. At the same time, the powder materials roll in a certain trace under the function of these three forces. It grandually becomes the required size then overflow by the disc edge. It has the advantages of high granulating rate, homogeneous grain, high strength, easy to operate, convenient to maintain etc.
Advantages of disc granulator widely used in fertilizer production
Arc structure ensures high granulating rate of 93%.
rational structure,light weight. Flexible granulating positon.
high quality glass fiber reinforced plastics as lining to prove acid and
corrosion
Adjustable angle of large discs because of the pads.
Unique unpowered knives lowers down power consumption.
Large discs consists of disc body and disc joints. The disc joints can be accomodated upwards and downwards.
New dregging d
e
sign and good granulating effects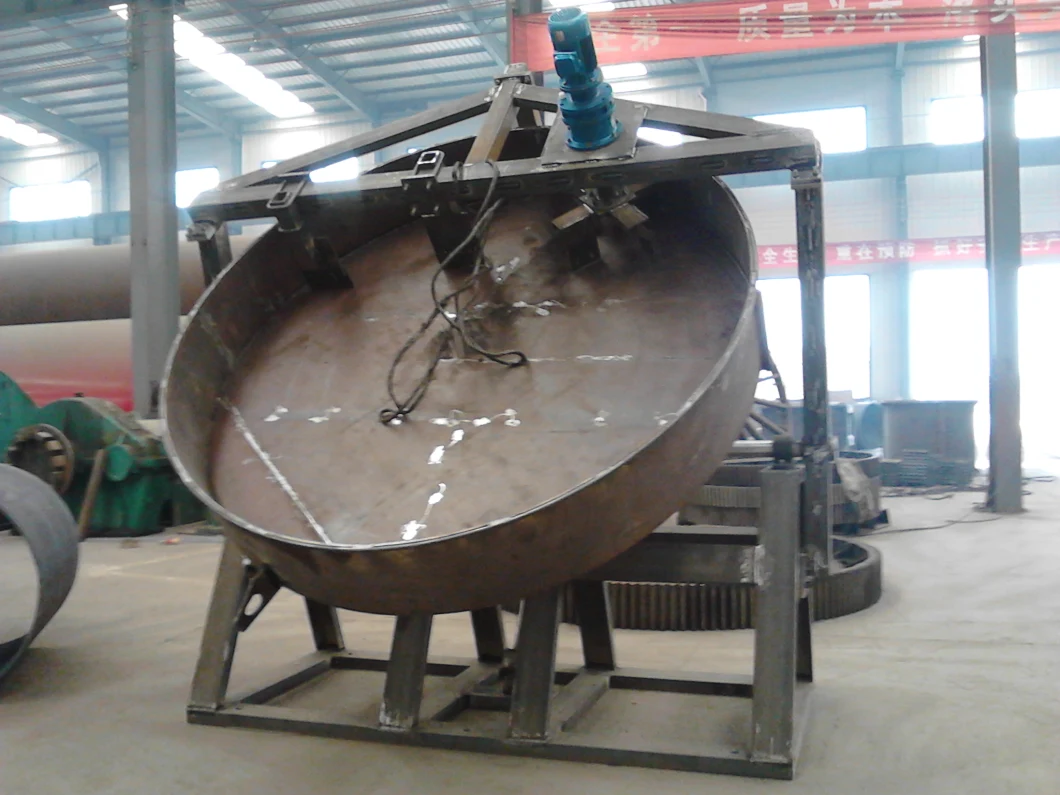 Technical parameter:
Type(M)

Speed(R/MIN)

Capacity(T/H)

Power(KW)

Adjustment range(degree)

weight(T)

2

.

2

14.25

4-8

Y7.5

35-55

2.85

2

.

5

11.81

5-10

Y7.5

35-55

3.25

2

.

8

11.21

12-16

Y7.5

35-55

3.71

3

.

0

11.3

15-18

Y11

35-55

4.35

3

.

2

9.6

15-20

Y11

35-55

5.11

3

.

6

9.1

18-24

Y15

35-55

6.51
Our other related products: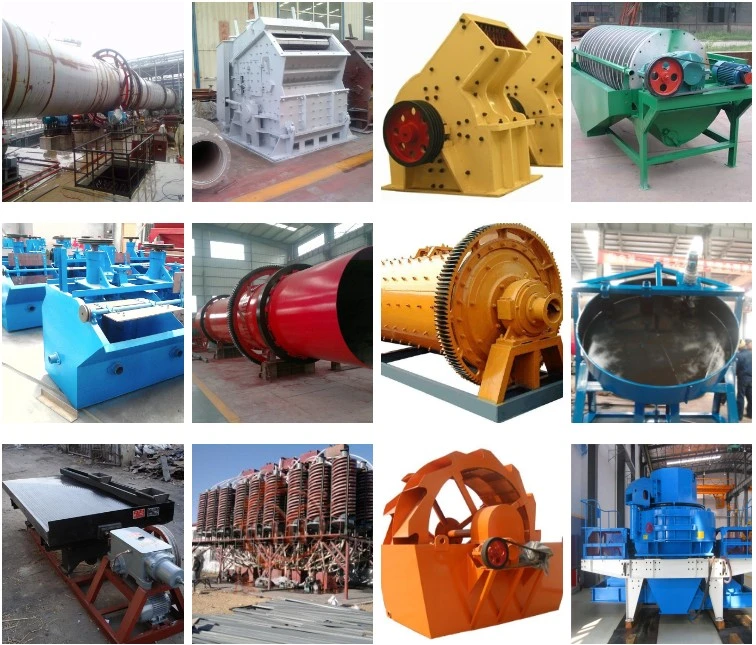 About our company: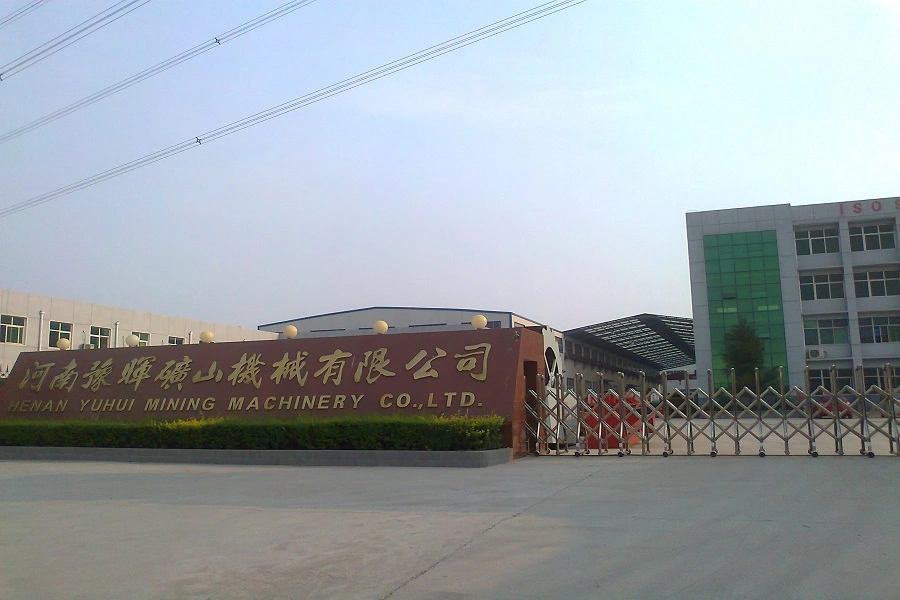 Henan Yuhui Mining Machinery Co, Ltd. is located in Zhengzhou city in central plains, which adjoins to ancient millennium Shaolin Temple (Kung fu Origin) to the south, and Yellow River to the north. With Kailuo highway and Longhai railway, it owns convenient transportation and pleasant scenery.
Establis
hed in the 1970s, Henan Yuhui Mining Machinery Co.,Ltd. has developed into a famous manufacturer through 20 years struggling and progressing, specialized in producing mineral dressing equipment, compound fertilizer equipment, cement equipment, as well as sand making equipment.
YuHui provides a connected sequence service with designing process flow, on-site civil engineering guidance, installing and debugging the equipment, training technical and operating people for clients. The company guarantees repair, replacement and refund and is warrantable to the complete machine for one year. It supplies accessories for a long period. Welcome inquiries and purchase from both new and old customers as well as worldwide friends.
Our customers: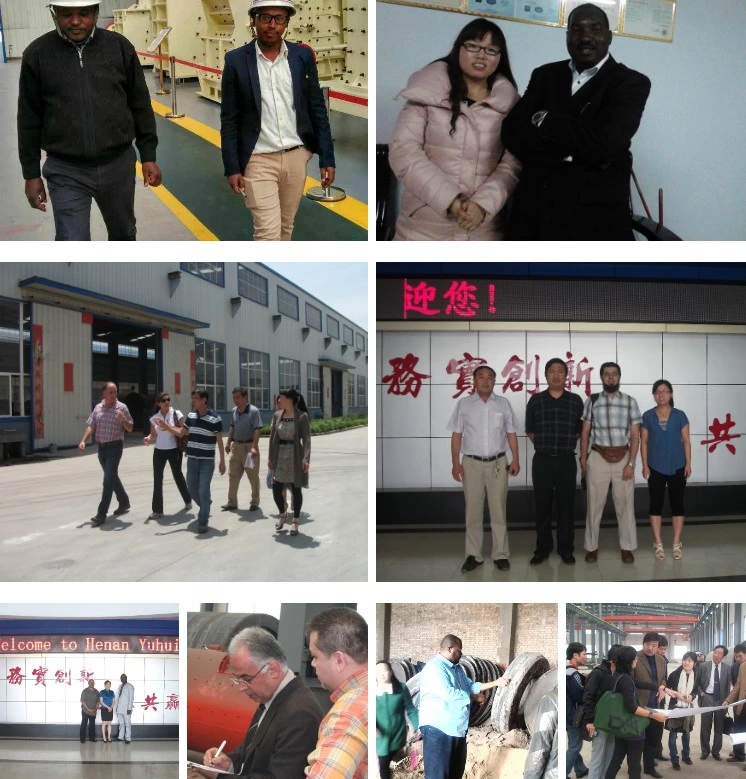 Each year we have the customers from world wide to our company for visit, like America, Malaysia, Indonesia, Philiphine, Sudan, Namibia, Zimbabwe, Zambia, Ethiopia, india, peru and so on.
Welcome to our company for visit.