Smart lock GPS tracking padlock container logistic e-seal padlock waterproof lock with RFID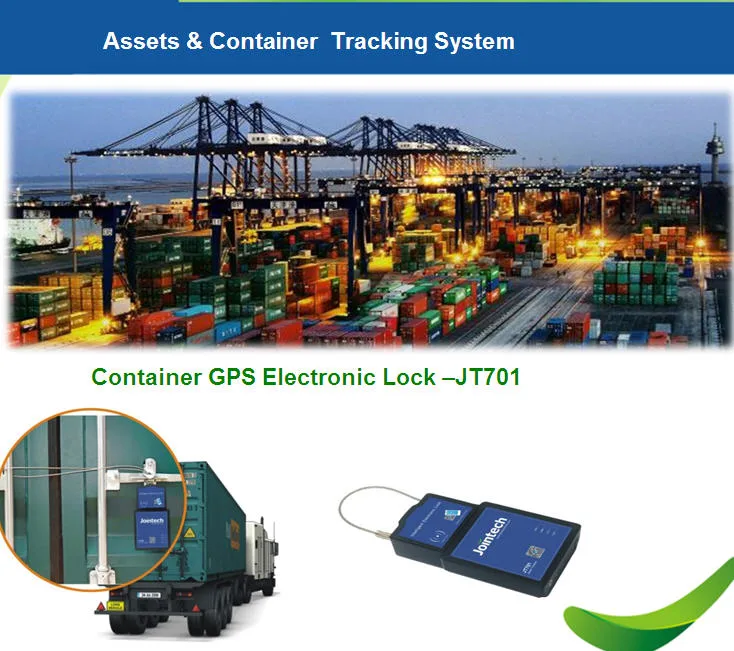 Introduction:
JT701 is an intelligent electronic lock with tracking features, which is designed for preventing cargo theft and recovery, such as containers, trailers, refrigerator lorry…..etc.
with built-in GPS/&GSM antennas ,large back-up battery, water-proof and anti-dismantle design, it enables the operators to keep tracking their assets when there is no constant power source continually for 1 year, It gives also full control to Custom Officials as it moves along the supply chain route from source to the destination.
Operators can track their assets and receive alarms on our various kinds software platform.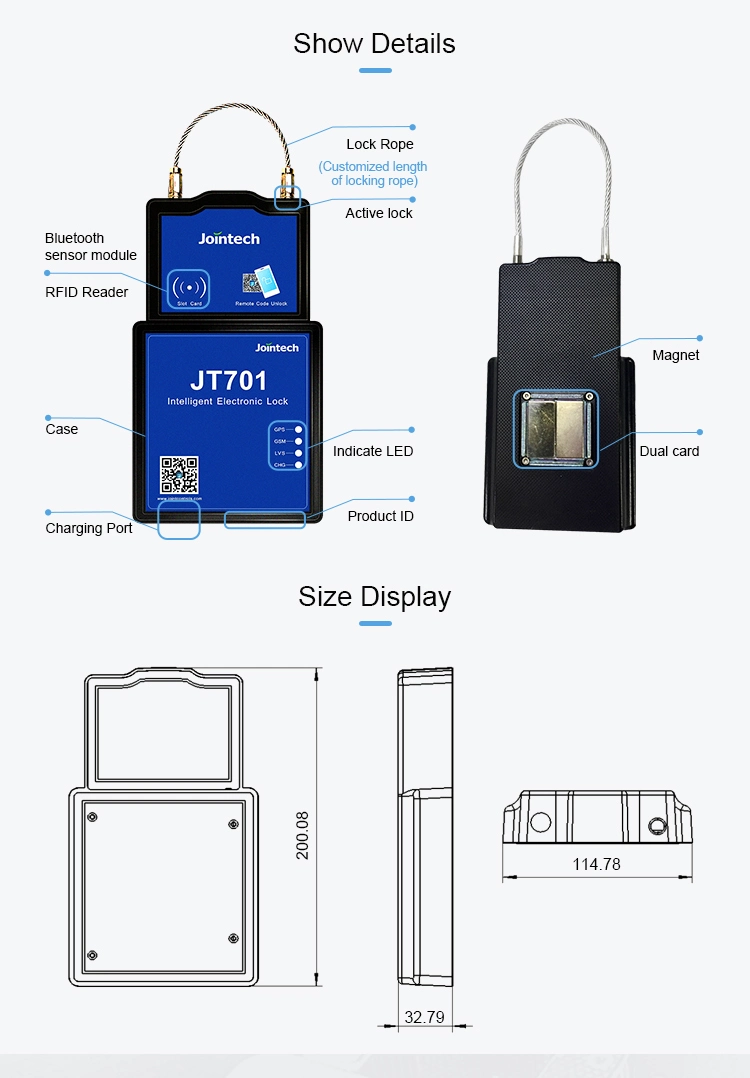 Main features:



1. 2G/3G/4G communication
2. Dual sim card support
3. Waterproof:IP67
4. Large built-in battery (15000mAh)
5. Anti-theft design
6. Easy installation



Unique Features:


Real-time monitoring of lock status
Remote lock/unlock(SMS/GPRS)
Real-time alert for cargo tempering(SMS/GPRS/EMAIL)
Real-time tracking management(B/S,Android and IOS App)
Intelligent Management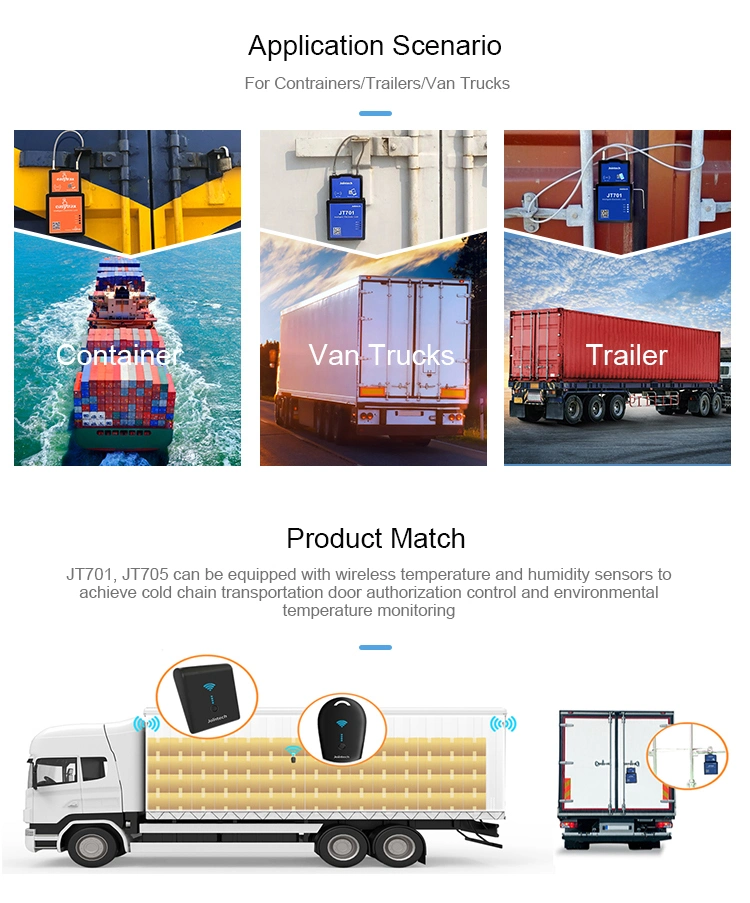 Application:
Customs Supervision
Logistics & Courier.
Police & Defense Market.
Government Municipal Transport

Specification:
Type

Function

Basic Function

Transmission mode

TCP

Data automatic upload

Time interval

Locating mode

GPS

Vibration detecting

Built in 3G sensor

Lock Status

Real time monitoring

Unlock

RFID/Remote password

Wake up mode

Call/SMS/Swiping card/vibration/E-Rope cut off

Alarm

Electronic rope cut off alarm
Swiping card alarm
Unlock alarm
Wrong password alarm
Geo fence alarm

Parameters

Material

Engineering plastic

GPS antenna

Built-in

GSM frequency

900/1800/900Mhz

Protection Grade

IP67

Working temperature

-20 - +60

Storage temperature

-40 - +80

Relative humidity

5%-99%

Average standby current

Less than 0.1mA

Average working current

Less than 90mA

Dimension

195*114*37mm

Weight

700g(including standard accessories)
Software Management Platform: