0.6/1kV LV(Low voltage) PVC Cable , Cu conductor / PVC or XLPE Insulated /PVC sheathed Electric Cable For Construction,Power station,Power plant,Industrial,Underground
1.Different Specification can be Customized as per your requirement.
2.Factory Price Fast Delivery.
3.Focus on Wires & Cables field with more than 10 years
4.Cable Description
Rated voltage: 0.6/1kV,~3.6/6kV or 0.6/1~1900/3300V
Standard: IEC60502 and IEC60331, BS 6346 , DIN VDE 0271
PVC power cables (plastic power cable) is one of high quality products of our company. The product not only has good electric capability, but also has good chemical stabilization, simple structure, easy to use, and the laying of cable do not be limited by the fall. It is widely used at the transformer circuit which rated voltage is 6000V or under.
The product can be produced against the standard of IEC60502 and IEC60331, BS 6346, DIN VDE 0271, and can also customize as per customer's request.
1). The long-term permissible operation temperature of the conductor shall not be higher than 70
2). The max temperature of the conductor of cable should less than 160 when short circuit. (less than 5 second)
3). The cable is not limited by drop in level when being laid, and the environment temperature shall not be lower than 0
4). Perfect chemical stability, resistant against acids, alkalis, grease and organic solvents, and flame retardant.
5). Light weight, perfect bending properties, installed and maintained easily and conveniently
6) Rated voltage: 0.6/1kV,~3.6/6kV or 0.6/1~1900/3300V
7) Number of cores: One, two, three, four, five
8) Type, name and usage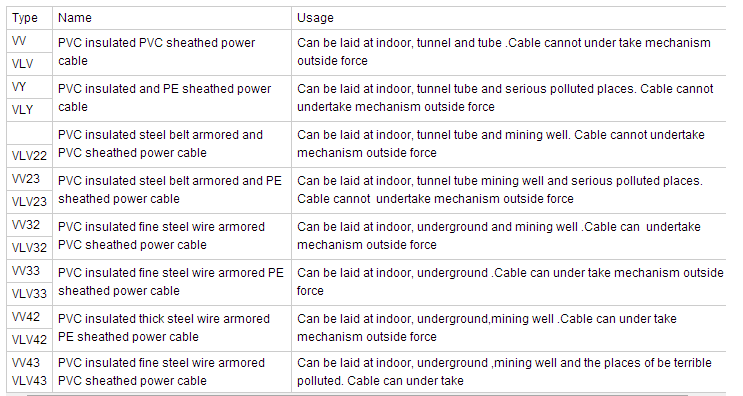 Packing ways for PVC cable for your choince:

Our workshop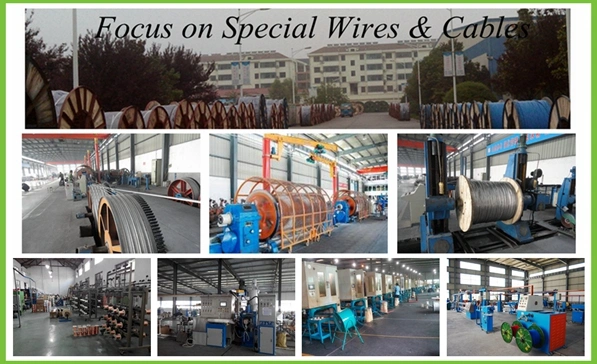 If you want to know more about us and our products,pls contact us.
sending email or telephon us:
Linda Lee
Vice General Manager
VERDE XLPE CABLE LIMITED
Tel:0086-371-55611184
Mob:0086-13938400126
Focus on Wires and Cables
Be Your Most Reliable Supplier